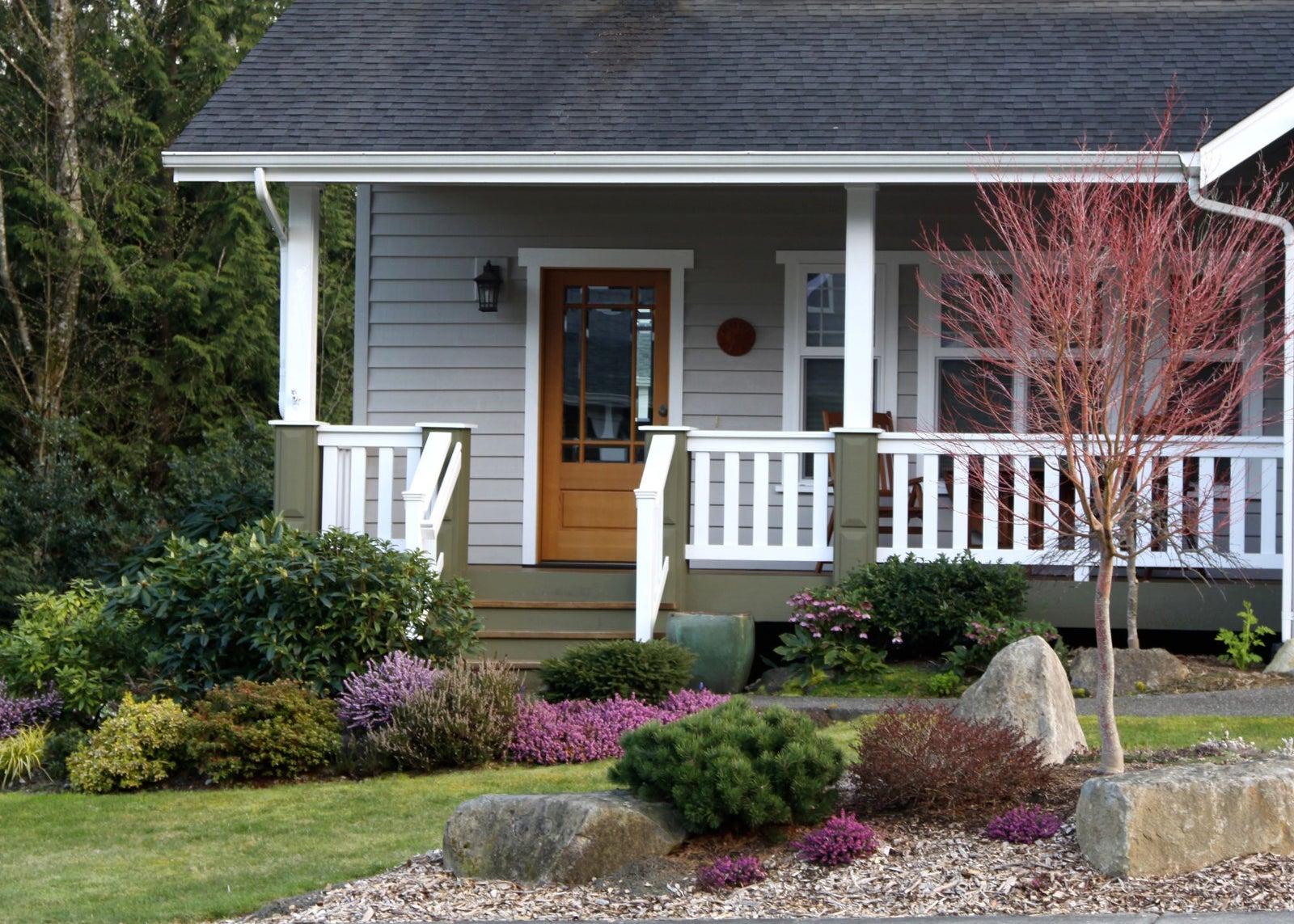 Good curb appeal is very important when selling your home as it creates a positive and welcoming first impression for potential buyers, ultimately increasing interest and sometimes resulting in a higher sale price. Improving your home's curb appeal can be just as important as interior improvements. Here are some tips to help you boost your home's curb appeal.
Start with a Clean Slate
The first step is to start with a clean slate. This means removing any clutter or debris from your yard and driveway, and giving your home's exterior a good cleaning. This includes power washing your home's exterior, cleaning your windows, and sweeping your driveway and walkways.
Landscaping
A well-maintained and attractive yard is an essential element of curb appeal. Mowing your lawn regularly, trimming overgrown bushes and trees, and removing any dead branches, leaves or flowers to promote a more vibrant and attractive landscape.
Paint
A fresh coat of paint can do wonders for improving your home's curb appeal. Consider repainting your shutters, or trim to give your home a fresh new look.
Lighting
Good lighting is an essential element of curb appeal as it enhances the visual appeal of your property, creates a welcoming ambiance, and provides added security. Use lighting to highlight nice features of your property such as trees, architectural details or walkways.
Front Porch
The front door is the focal point of the property and can make a big difference in curb appeal. Consider painting your front door, replacing old hardware, adding some comfortable seating, a few potted plants or a decorative welcome mat to make it more inviting.
Garage Door
Your garage door can take up a large portion of your home's exterior, so make sure it looks its best. Consider repainting it or replacing it if it's old or worn.
Clean Gutters
Make sure your gutters are clean and well-maintained. Clogged or damaged gutters can be a turnoff to potential buyers and can also cause harm to your home's foundation.
First impressions are very important and can be a deciding factor in whether or not a person want to pursue the property further. Therefore, investing in your home's curb appeal is essential to make a positive and lasting first impression on potential buyers, visitors, and even neighbours.
oes here